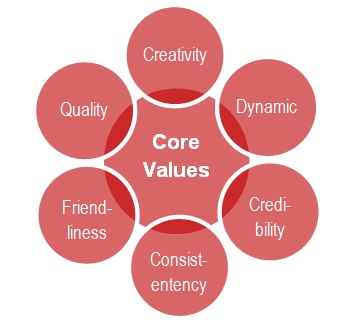 Our Core Values

Techlink is proud that we have embodied ourselves with a diverse and friendly working environment in which our members all strive our best to assist clients in their adaptation and development of their companies in a fiercely competitive world of businesses
Our core values are derived from our consistent support in every detail and process: From our approach to clients, partners, suppliers to the community and internally within our company. Our core values are the guidelines and foundations for our activities and sustainable success.
Customer Care

Listening to the needs and challenges of clients has always been one of our top priorities. We consider it as the indispensable part of our business development and in creating trust and maintaining the sustainable relationship with clients.
Our commitments
We strive to deliver quality services and products on time and within the committed budget.